RollsPack Packaging Supplies
Melbourne Manufacturing
Our primary facility located in Braeside, Melbourne is ready to produce printed plastic packaging solutions of the highest quality with a short turnaround time.
Offshore Manufacturing
Our China site was built to provide our customers with more affordable packaging supplies and solutions. Regardless of your need or location, we aim to provide the perfect packaging solution at the lowest price.
Why RollsPack
Australian Owned
RollsPack is a 100% Australian owned company.

Award Winning Quality
We have won multiple FPLMA Award in 2017, 2018 & 2019.
Decades Of Experience
We have been perfecting our craft since 1986.
Advanced & Innovative Equipment
Our machines are at the industry's cutting edge.
Gravure
Flexographic
New Products
The Boomerang Bag is an environmentally friendly, returnable mailer. It's specially designed twice use seal adhesive tape allows customers to package up unwanted items and return them in the same mailer they arrived in. It is also a sustainable packaging solution as the Boomerang Bag is able to be recycled through the REDcycle system.
The Eco-Sense™ mailer is the future of sustainable packaging. It's unique blend of paper and strengthening fibres create a mailer that is both tough enough for the e-commerce journey… and recyclable through the kerbside system via regular recycling bins. As environmental concerns move closer to the forefront of consumer decisions, the need for sustainable packaging has increased. Companies have turned to compostable options, but the truth is that due to the natural conditions they require and the lack of said elements in landfill, these are often incapable of biodegradation. Recyclable solutions are a better solution, but the challenge has always been the additional system needed to repurpose them. Many consumers simply aren't willing to bundle their soft plastics and drop them off at local supermarkets. It appeared there was no consensus on a winning solution… until now.
FLPMA Awards
2017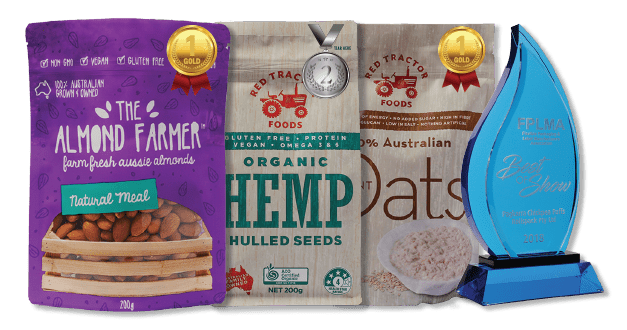 2018
2019
2021
Our Commitment
Our self-aligning smart technology printing prevents print wastage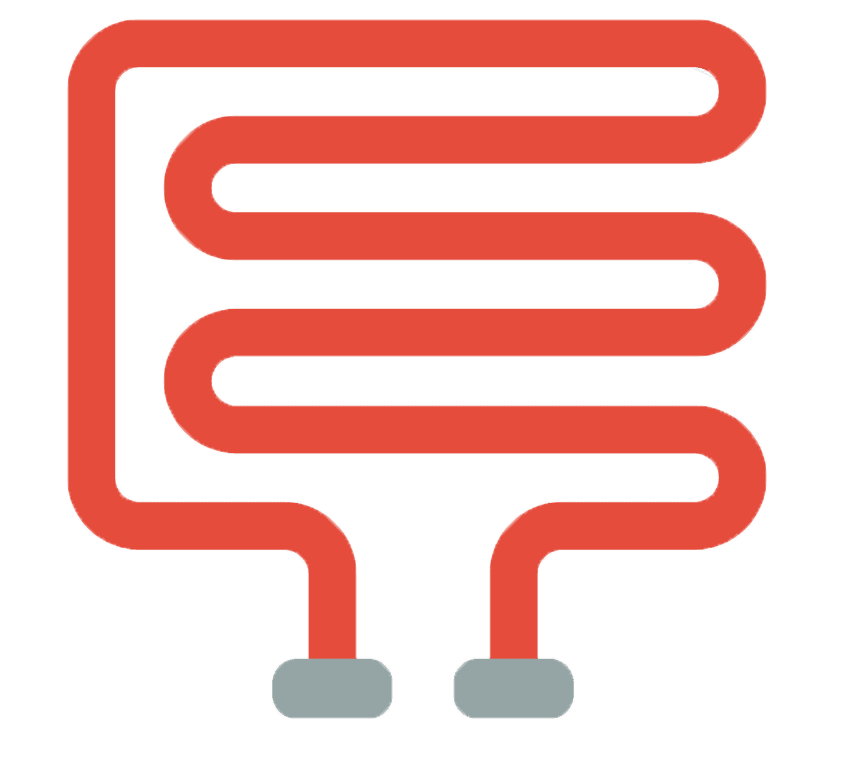 We recycle the heat that comes off our machines
We recycle 100% of our waste
Solar panels make our manufacturing facility 100% energy efficient during daylight hours
Our returned satchels are recycled to help build children's playgrounds
We are a member of REDcycle
Testimonials
I cannot speak highly enough about RollsPack. Their guidance and advice on innovative packaging has saved us freight costs and our product looks fantastic on the shelf. In our industry, lead times are always tight but with their local manufacturing they have turned our jobs around with lightning speed.
Jarrod Milani
Managing Director
Forbidden Foods

We have proudly been working with RollsPack for over 20 years. Their innovative approach and exceptional use of technology, combined with a personalised understanding of our specific business needs are key elements behind the long term relationship we have enjoyed with the company.
RollsPack are a highly professional company with excellent standards of workmanship and service. Always a pleasure to deal with, they really understand the true meaning of a partnership.
Stuard Mead
Sales Manager,
Viking Solutions
For Larger Businesses
We supply many of Australia's leading companies in a range of industries. If you are looking for customised orders & larger volumes we've got you covered. We have invested heavily in state of the art industrial packaging equipment and machinery. The quality and precision of our packaging materials makes us arguably the leading wholesale packaging supply store in Australia. Contact us for more information. 
Frequently Asked Questions
Melbourne Manufacturing Vs Offshore Manufacturing
When choosing which packaging solution is right for you it is important to consider the tradeoff between speed and price. Our innovative primary facility located in Braeside, Melbourne is ready to produce printed plastic product packaging solutions of award-winning quality with a short turnaround time. Whereas our China site was built to provide our customers with more affordable product packaging supplies and solutions with longer turnaround times. RollsPack provides a range of packaging solutions to retailers, restaurants, food producers and online retail businesses in the e-commerce space all around Australia and the world – including retail packaging solutions, both branded and unbranded, envelopes (mailers with bubble-wrap interiors). Our China site was built to provide our customers with more affordable packaging supplies and solutions with a longer turnaround time – regardless of your need or location, we aim to provide the perfect product packaging solution for your quality products at the lowest price. We provide an online portal for orders related to packaging materials, and can arrange for delivery at your specified locations.
Food Packaging Container – Why Is Having Great Packaging Bags So Important?
Shopping is a visual experience and changing someone's perspective is difficult. If a consumer has been using the same brand for years and your company wishes to bring them into the fold, then product packaging is where you start. Much of today's marketing falls into the noise of online data and consumers are so exhausted that they choose to wait until the last possible moment to consider their purchase. Great food packaging in a retail or online shopping environment ensures that when this moment comes and they are on your website or standing in the store your product has the ability to stand out from the competitors' options.
How Good Are Compostable Food Packaging Containers? What Portion of the Market Uses Them?
The primary issue with compostable packaging materials is that they require sunlight, oxygen, and water, which makes it challenging as they require all 3 elements in order to break down. When you stop and think about the elements they are forced into when placed in landfill, you appreciate why the logistics and sustainability of satisfying these requirements are an issue. If these materials are not exposed to the correct conditions then it renders their benefits inert. Food packaging options which can be recycled through soft plastic programs are far more environmentally effective. As the environment continues to become an issue for the global community the portion of the market that uses these compostable food containers is increasing.
What Is Recycled Packaging? And How Does The Process Work With Foods Service Packaging Containers & Bags?
Our environmentally friendly food packaging and product packaging solutions are designed to be recyclable through services that transform used mailers and other packaging supplies into useful items like park benches and tarmac for roads & airport runways. In many countries, this initiative is organised through a central location such as supermarkets or shopping centres. While the world has not yet developed the capability to turn the used items into mailers again it is still incredible that packaging products from the food service can be given a second life. Some of the longest lasting and highest quality products have these recycled products in them.
How Does RollsPack View Foods Packaging Containers & Sizes & Gussets?
Are you a restaurant, caterer, cafe or pizzeria owner looking for wholesale food and packaging suppliers in Australia? We carry a very extensive range of sustainable and recyclable food service packaging products including stand up pouches and tamper evident packaging solutions. Appetizing product packaging is the secret to catching the eyes of consumers. What makes it so much more fun for us to buy our food without eating it? It's packaging, of course! The meal starts with our eyes. Packaging allows hungry shoppers to taste food without ever eating it. The images printed on the packaging unlocks the world of promise in the mind of the buyer. In order to make people feel hungry, the imagery must satisfy those cravings. Personalized food packaging encourages manufacturers to present their food in such a way that customers can't avoid purchasing. RollsPack creates some of the industry's best food packaging solutions. We produce packaging which boosts sales. Quality construction is an important aspect of all responsible food packaging. This is where RollsPack shines, we are proud of the quality of our work and the strength of our customer relationships. We work with a range of sizes & gussets in both our plain solutions and as part of our custom range.
If You Make Food. The Right Food Packaging Container & Bag Quality is Essential
The Right Food Containers
We offer a range of different sizes and shapes for our food containers so that whatever specifications you require to make your product transportable & marketable – we got you covered – we supply food packaging products to customers ranging from those seeking point of sale food retail through to international wholesale e-commerce retailers.
Packaging Containers & Bag Quality
We pride ourselves on producing some of the highest quality packaging in the world. Our high level of service is based on our 30 years of experience in the packaging industry, we use state of the art materials handling equipment to ensure that our food and beverage product packaging designs meet our high customer expectations. In that time we learnt how valuable great quality is in the market of food packaging and how successful companies want us to go the extra mile to produce only the best.